GURUmicro : Central Ohio iPhone
®
& iPad

®

Repair Specialists
38 North Center Street - Pickerington, OH 43147 - 614.441.4423
GURUmicro has been servicing the Apple® iPhone in the Columbus, OH area since the 1st generation (2G) was released in 2007. We provide the highest quality replacement parts, installed by the most experienced iPhone service technicians in the business!
We specialize in servicing the Apple iPhone and iPad, including damaged touch screen glass and LCD assemblies, home buttons, power button repair, charging port and battery replacement, mute switch, audio and microphone problems, camera replacements, liquid damage repair and data recovery, custom part installations...and much more!
_________________________________________________________________________________
06/17/2020 COVID-19 BUSINESS HOURS UPDATE:
TO MINIMIZE THE NUMBER OF CUSTOMERS IN THE SHOP SIMULTANEOUSLY DURING THE ONGOING COVID-19 SITUATION, WE WOULD LIKE TO HAVE YOU BOOK YOUR REPAIR IN ADVANCE USING THE "BOOK NOW" BUTTON BELOW.
WE ARE ALSO TAKING PRECAUTIONS BY DISINFECTING ALL PHONES, IPADS AND LAPTOPS WITH A 91% ISOPROPYL ALCOHOL WIPE BEFORE AND AFTER HANDLING, AS WELL AS ASKING ALL VISITORS TO PRACTICE SOCIAL DISTANCING GUIDELINES WHILE INSIDE OUR SHOP.
CALL OR TEXT (614)441-4423 WITH ANY QUESTIONS OR CLICK THE "BOOK NOW" BUTTON BELOW TO SCHEDULE A REPAIR TIME FOR ANY TYPICAL iPHONE REPAIR SERVICE LIKE BROKEN SCREENS, BATTERY REPLACEMENTS, CAMERA REPAIR AND MOST OTHER COMMON ISSUES.
_________________________________________________________________________________
Click Here to see a Detailed Price List of other iPhone Repairs that we offer
iPhone screen repair prices vary by model.
iPhone 5, 5C, 5S and SE Devices
All iPhone 5 series Glass Screen/LCD repair $60
iPhone 6
Glass Screen/LCD repair $60
iPhone 6 Plus+
Glass Screen/LCD repair $65
iPhone 6S
Glass Screen/LCD repair $
65
iPhone 6S Plus+
Glass Screen/LCD repair $70
iPhone 7 and 8
Glass Screen/LCD repair $70
iPhone 7 Plus+ and 8 Plus+
Glass Screen/LCD repair $75
iPhone XR
Glass Screen/LCD repair $99
iPhone X and XS
Glass Screen/LCD repair $150
iPhone XS MAX
Glass Screen/LCD repair $215 (this price is for original Apple oem quality Soft OLED, lower priced aftermarket options are available. Call for more info)
iPhone X, XS and XS Max and 11 repair services:
Please Call for parts availability and repair price options on the iPhone X, XS, XS Max or 11 series devices.

We can explain the different options based on LCD and/or OLED type as well as variations in Aftermarket vs. OEM screen grades.
*All screen repair prices listed above are total installation cost of parts and labor for the highest grade, OEM Soft OLED replacement screen which is the same quality as the orginal display installed by Apple.
We also offer lower cost screen options upon request. We only stock premium grade screens, but can order mid-grade upon request and match or beat our competitors prices if they are quoting a differnt screen quality. We also offer "installation only" prices for customers that have already purchased an iPhone X or 11 series replacement screen from an online parts distributor.
Click here to see pricing on many other iPhone and iPad repairs we offer.
---
We now offer mobile On-Site repair services. We will come to you!
Click here for more information.
Click the Book Now button below to schedule your repair now!
Common repairs like broken screens are performed "While-You-Wait". Booking in advance reserves your timeslot and assures a quick repair time!


---
GURUmicro installs only the highest grade Apple OEM replacement parts to always insure the quality, functionality and maintain the overall integrity of your Apple iDevice!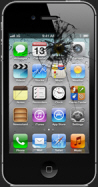 Visit our iPhone Repair Services Page for more information about all of our Apple® iPhone and iPad repair services and pricing. You can even book a repair appointment online today right on our website!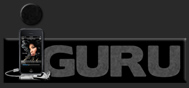 ---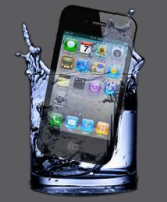 Did Your iPhone Get Wet?
Following our liquid damage guidelines can greatly increase the likelihood of a successful and economical repair.
Click this link to learn more about what to expect when dealing with water damaged iPhones and to see our step by step guide explaining what to do after your iPhone takes an unexpected bath!
---
Save HUGE on your monthly cell bill. Tello is a Sprint® MVNO with flexible plans and pricing!

Click this Tello link to explore this awesome
Unlimited talk and text plan with 4GB LTE data for just $19/mo.
Tello also offers many other plans, all at incredible prices! Starting as low as $5/mo.
No Contracts!

Tello operates on the Sprint® network, offering 4G LTE nationwide coverage at a fraction of the cost!
If you have any quesitions about this Tello offer, please give GURUmicro a call.
We have personally tested both the Tello (Sprint) cellular service as well as Mint Mobile (T-Mobile) and we can answer any questions you have. We can help you get everything set up, no contracts, using your old phone if you like and keeping your same phone number. We're certain you will be surprised at how much you will save on your monthly cell bill!
---
iPhone®, iPad® and iTunes® are registered trademarks of Apple Inc.